Whilst some of us have been making up for lost time in the boozers of G Town this week, others have taking full advantage of having a little more freedom, and decided to go run somewhere else. I know, traitors! This has necessitated the use of that thing with 4 wheels, that's been littering up the driveway for the last few months. I hear there's been great amusement at Tesco's petrol station, with people continually getting out of the car to check which side the filler cap is on, then proceeding to misfuel it.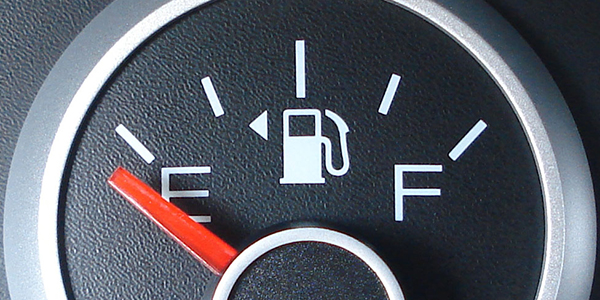 So, who's been where then? That I know of – Lins Palmer, Tracy Robinson, Zoe Barton, Matt Crompton, Chris Smith, John Pollard and Will Mather in the Lake District. Meanwhile, Immy Trinder in Church Stretton, Wendy Trelease in Yorkshire, the Wasinski crew in Pateley Bridge, Simon Toole in Bolton-le-Sands and Kasia Osipowicz and Lance Hamilton-Griffiths somewhere in Wales.
Strava Leaderboard
"Stravagate" followed after my last report, necessitating this weeks caveat. I cannot be held responsible for the accuracy of the following data. Still, always fun to see who's been banging out the big effort (according to Strava)!
| | |
| --- | --- |
| Ladies Distance | Jessica Camp (48.3 miles) |
| | Wendy McMahon (43.6 miles) |
| | Lucy Wasinski (34 miles) |
| Ladies Climb | Lindsay Palmer (5,479 ft) |
| | Ree O"Doherty (4,739 ft) |
| | Clare Campbell (4,291 ft) |
| Mens Distance | Shaun Chambers (53.3 miles) |
| | Jamie Helmer (52 miles) |
| | Dan Stinton (44.3 miles) |
| Mens Climb | Jamie Helmer (12,920 ft) |
| | Will Mather (12,720 ft) |
| | Chris Smith (8,819 ft) |
Coaches Corner
Thanks to Jeroen for keeping these sessions coming!
NOT Coached Session Week 15 of even less locked-down (week 2 of pubs re-opening)
If you remember the sets over the past few weeks (and done them), you have injected some serious speed into your training. A couple of weeks ago you were going 100m flat-out. Then last week, we kept the "faster than 5K" pace but introduced some distance (3x 1 mile). This week, an unashamedly speedy set. Running 400m reps, faster than mile-pace.
I can already hear the protestations. "Why are we running such speeds? I am not trying to beat Wayde van Niekerk's 400m world record time (which happens to be 43.03) or even get close to Michael Johnson's personal best of 43.18. However, running fast gives you a number of benefits such as running efficiency, strength and you engage muscle fibres you do not train enough doing long slow runs but help you prevent injuries.
So, this week's offer (and challenge) is The Miler's Special. And it looks like this:
You run 400m at 9/10 RPE or slightly faster than your 1-mile pace, followed by 1-minute rest. Then you run another 400m, as fast as you can 😲 followed by a 5-minute jog (so no static rest!). You repeat this set of 2x 400m 5 times! 😱
Another way of writing this is: 5x (2x400m)
Over the past 15 weeks, it cannot have escaped you, the importance I attach to a good warmup. And if ever this is needed, this is the one. Starting the main set at close to your limit, you MUST do a proper warmup, including some fairly high-intensity drills. Think of incorporating the following:
* 3x 30 secs high knees, each set a little faster, walk 30 secs in between
*sideways Jumping Jacks, each side. Jumping Jacks are when you move sideways, move one foot out and bring other foot near again, Swing your arms in sync with your feet.
*3x 30 secs butt kicks, each set a little faster than the one before. Walk 30 secs in between 
*30 secs karaoke (or grapevines) with step-over, each side. Especially excellent for those who have sat down all day at a desk.
* 4x straight-legged strides
Take a couple of minutes walk to recover from the warmup before starting the main set!
And as always, do not forget to enjoy it! 😂 Coach J
In Other News…
At the time of writing Sabrina Vergee is just a few miles away from completing "The Wainwrights Round". That's all 214 Wainwrights of the Lake District, in one go. It's 325 miles, and 118,000ft of ascent, and I know of only 3 completers of the route previously. Sabrina will be the first woman to complete the round, and for a long time, looked to be ahead of the FKT (new fangled expression I am sure I never heard untill recently, meaning fastest known time) . Looks like she will narrowly miss Paul Tierneys 2019 time of 6 days and 6 hours, but what an incredible feat. It was great to see previous record holders Paul and Steve Birkinshaw supporting her round. Pretty sure Joss Naylor was floating around too. In what other sports do the current record holders actively support someone trying to beat their record?
Frank Fielding took to the Glossopdale running trail, and and had a bash at what appears to be, a National Virtual 5K Race. Clocking in at 22:05. which is pretty dang speedy.
Friday Hill reps with Chris Smith are still on the go, but if like me you find 7am hill reps unthinkable, Matt Crompton has also been doing some hill based cruelty at a more palatable time of day. There's an early bird Twirly session on Wednesday mornings from the Queens, and seems that the Thursday Social is making a resurgence, albeit with well planned separate groups on 6 maximum. Keep your eye on Facebook, with these things generally operating a first come, first served approach,
But Here Comes the Huge News….
Wiolets Wydrych was looking for a decent plasterer, which acted as a catalyst for everyone else needing a plasterer too.
Guy Riddell got his zipper stuck. On his bag apparently, but seemed very reluctant to let anyone help him, and its odd that nobody's seen him since the post.
In a spot of spring cleaning, Dan Stinton is flogging a hat, Greg Wasinski a watch, and Pete Wallroth a whole office!
Out and About
Plenty of the crew in and around the Lake District (and Yorkshire)!
On the home front, Dan Stinton, Mark Davenport and Ian Crutchley have resumed their Stone Bothering antics. John Stephenson and the GDH Babes did a nice route up the back of Howden Moor, Pete Tomlin is recceing his medium route for the Virtual Fell Running Champs. Not sure what happened to Phil Swan on Cock Hill, but an image has emerged which appears as if there is some suffering taking place. Last but not least, Tim Budd still hasn't cut his hair, and whilst the alice band shouldn't work, it kind of suits him.
Well, that's about it for this week. Please, please keep posting what your up to, and we really like pictures too! Stay sensible, stay safe, stay respectful.